The snowy village, is known as the most beautiful ski resort in the world. Is located in Valais, situated in the southwestern part of Switzerland. In this blog post, we will tell you 10 reasons why to make Verbier your next winter holiday destination.
This popular winter destination offers world-class slopes, and much more. Let's find out, why you should consider visiting Verbier during your next winter holidays! Let's dive right into it with reason one!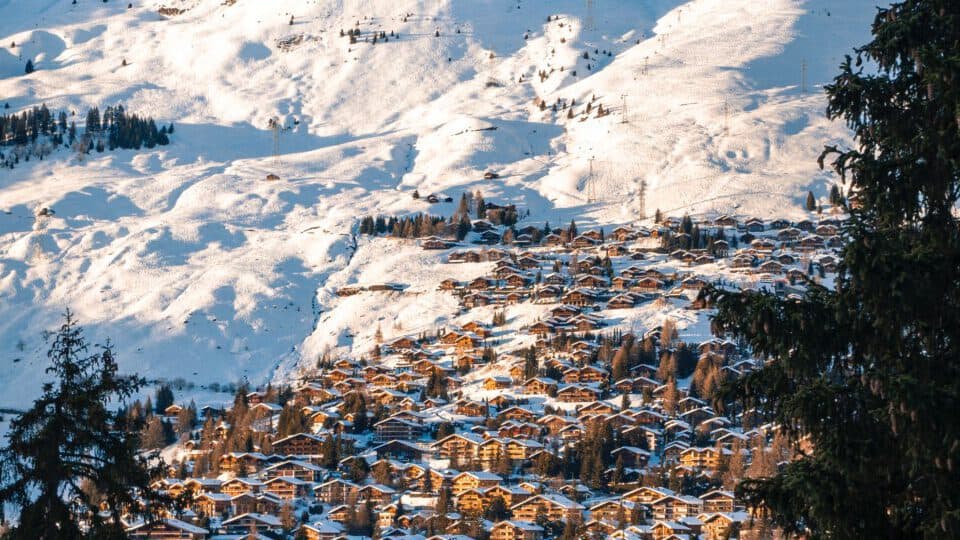 Reason 1: Excellent Ski facilities
One of the main reasons, millions of people a year visit Verbier, is because of the outstanding ski facilities. Beautiful Verbier is the main resort of the four Vallees ski areas, including Thyon, Nendaz, and Veysonnaz. In total there are over 410 kilometres of slopes available, with an impressive number of 93 ski lifts.
The winter sports area in Verbier is huge. Verbier offers slopes for beginners and for the more advanced skiers and snowboarders. You can improve your technique, just explore the area or have your first ski lesson. There is something for everyone. That's what makes this particular destination unique.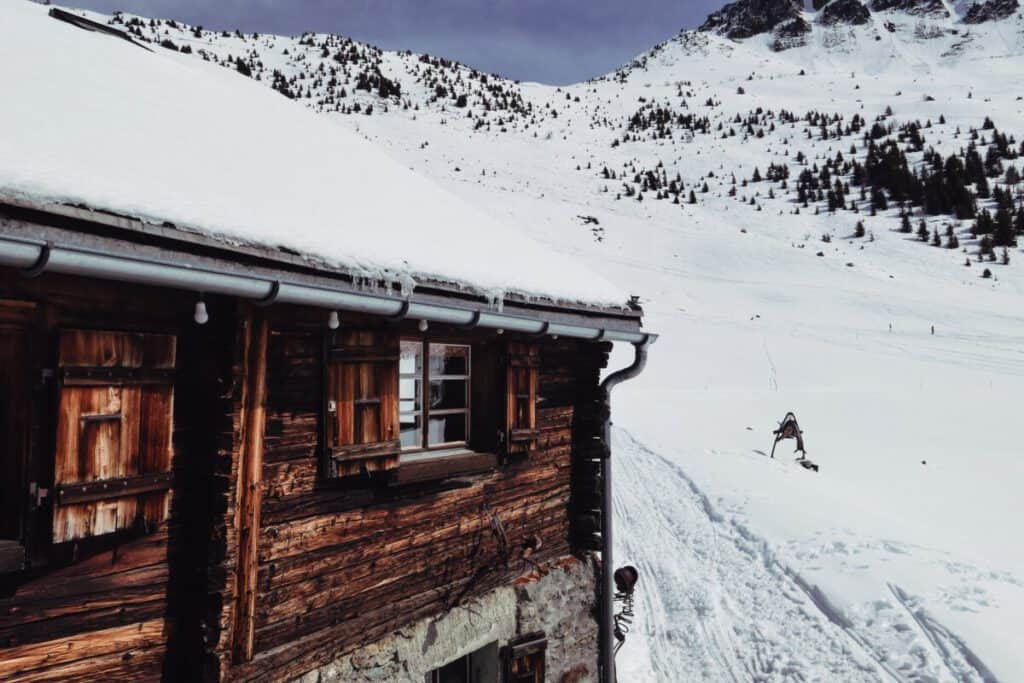 Reason 2: Snow reliability
One important thing to consider when choosing a winter holiday destination is snow reliability. Is there enough snow to ski? Or am I too early in the season? The good news, is Verbier most often already has snow starting from the middle of November.
The higher the mountains, the more snow you will experience. All the valley runs have snowmaking facilities, so if you are early in the winter season, you will almost always have enough snow to enjoy your skiing or snowboard adventures.
In this table you can see some statistics from snowfall amounts, snowfall days and more, this shows that from November till April, you are quite certain about good amounts of snow.
| | | |
| --- | --- | --- |
| Month | Snowfall days | Total snowfall(cm) |
| November | 1 | 5 |
| December | 10 | 93 |
| January | 4 | 65 |
| February | 6 | 43 |
| March | 6 | 110 |
| April | 2 | 25 |
To get an idea of the last years, this table shows you the total amount of snow, falling during a whole year.
| | |
| --- | --- |
| Year | Snow amount annually(cm) |
| 2018-2019 | 610 |
| 2019-2020 | 594 |
| 2020-today | 341 |
| On average | 478 |
Reason 3: Ski pass coverage
Although you might be shocked by the prices of a ski pass, please think of this: this ski pass covers 410 kilometres of slopes. Imagine, that's so much, all these slopes are being maintained, all these lifts are being maintained. With only one purpose, to realise a safe ski resort with excellent slopes. Verbier, the ski area is the largest ski area in Switzerland.
The prices for a ski pass in Verbier depend on: how old you are, how many days you want a pass for and the time of the year. Most people visit Verbier for a week. So in this example, the price for a ski pass lasting for 6 days is:
Adult (20-64 yrs) costs 350 CHF.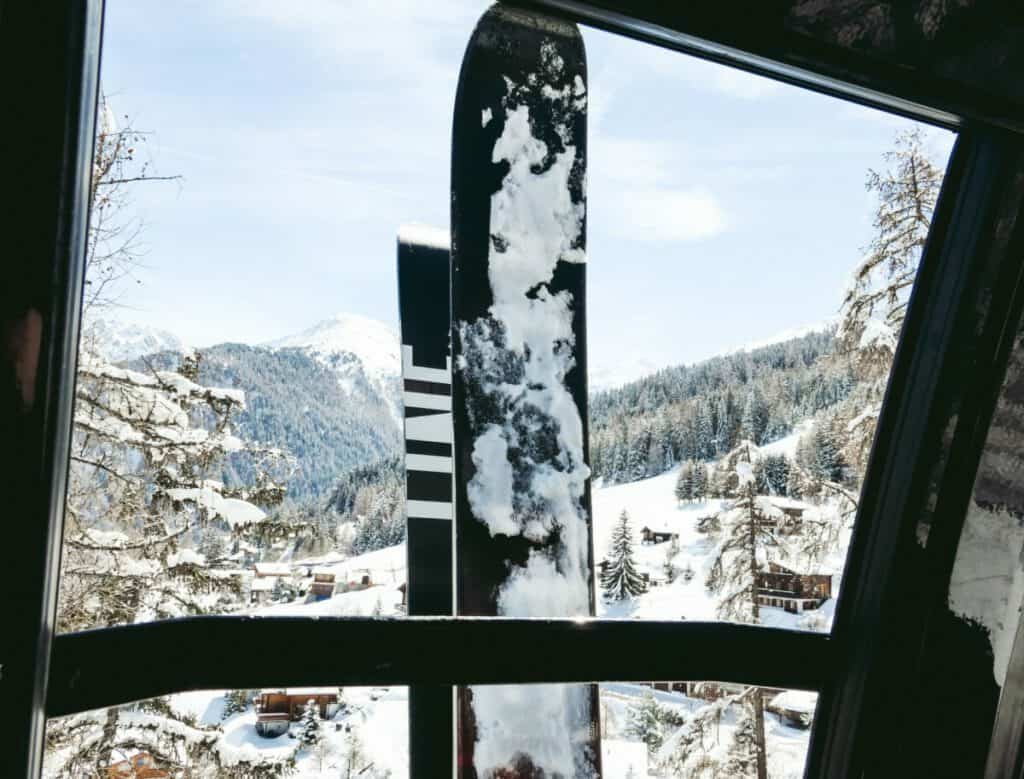 Reason 4: Wellness
Yes, wellness, after working hard during the year, you deserve it to relax fully. Verbier offers numerous luxurious hotels with excellent spas and wellness facilities. There are luxury chalets as well, with their private spas. Besides spa and wellness, yoga and fitness are popular as well, many companies offer these kinds of facilities in Verbier.
We have made a selection of 5 hotels, who offers great wellness facilities, check them out. These are 5 hotels with outstanding spa facilities and wellness:
W Verbier
Hôtel Nendaz 4 Vallées & Spa
Le Chalet d'Adrien
Hôtel La Cordée des Alpes
Hôtel de Verbier
Reason 5: Epic heli-skiing
Heli-skiing? Yes, you read it right, jump out of a helicopter and you are dropped on a peak, skiers and snowboarders can first enjoy the breathtaking views from the summit then the descent starts through untracked powder. These are unforgettable experiences. This will increase your adrenaline level, that's something we are sure about!
Reason 6: Apres-ski
Verbier may sound like a ski village, but it is known for its cosmopolitan nightlife, you can just join the apres ski with your snow boots on, everyone does it! The ski slopes are very close to the bars and restaurants, there are several famous places to go to such as the Rouge, the Farinet and the Pub Mont Fort.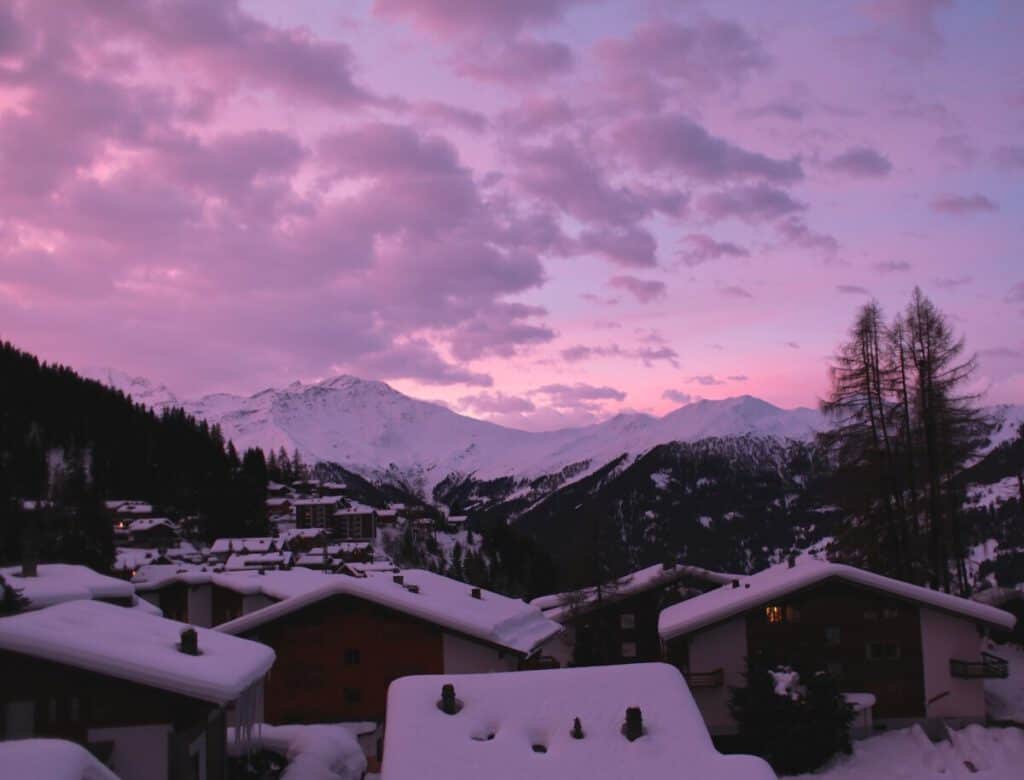 Reason 7: Suitable for every budget
Verbier may sound like a vacation place for the elite, where these kinds of people go for winter holidays. But no..on the contrary, there are plenty of hotels, bed and breakfasts, apartments and hostels. So searching for a place to stay in and around Verbier isn't a problem, one tip: Verbier is more expensive to stay in than for example La Tzoumaz, consider staying here instead of Verbier to save money!
Reason 8: the place for food lovers
Verbier is the place to be for real food lovers. Do you love some raclette or fine dining, then Verbier, La Tzoumax and Val de Bagnes is the place for you. These villages offer plenty of local delicious culinary restaurants. We have made a selection of the best restaurants in Verbier:
Au Vieux Verbier (Rue de Médran 43, 1936 Bagnes, Switzerland)
Le Rouge Restaurant & Après-Ski, Verbier (Rue de Ransou 37, 1936 Verbier, Switzerland)
Restaurant Le Caveau (Pl. Centrale 4, 1936 Verbier, Switzerland)
Restaurant La Marmotte (Les Planards 6, 1936 Verbier, Switzerland)
Restaurant La Grange (Rte de Verbier Station 70, 1936 Verbier, Switzerland)
Reason 9: Hotels
Whether you prefer ultimate luxury or traditional lodges or hotels, Verbier welcomes you warmly with their range of hotels, from standard traditional hotels to ultimate modern hotels. The area is known for its luxury accommodation, but it also offers many charming properties which you can for example rent on air BnB. It's not hard to find a place to stay, there is so much to choose from!
Reason 10: Off-piste skiing adventures
This reason in particular is probably more important for advanced skiers to visit Verbier. There isn't a more safe place to go off-piste, than Verbier, there are 7 free rides off pistes, which are patrolled for the skier's safety. These slopes are the perfect combination between groomed pistes and wild unkempt mountain terrains, this will increase your adrenaline level for sure!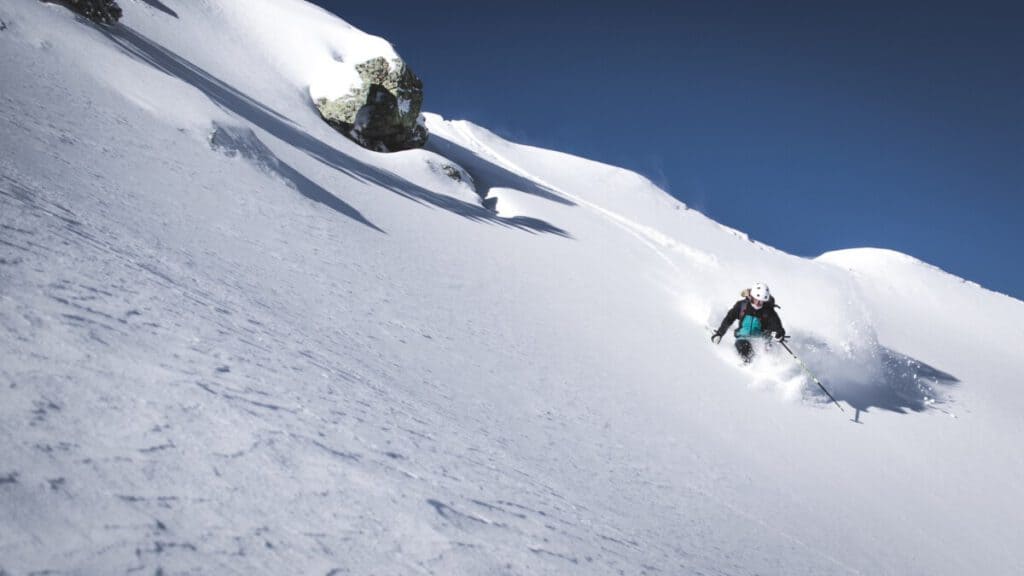 Conclusion
All in all, we can conclude, that because of the reasons mentioned above, Verbier is a perfect winter holiday destination. Both for beginner skiers as well as for the more advanced skiers. The area offers over 400 kilometres of ski slopes and excellent facilities. Let's not forget the aprės ski, which Verbier is famous for. We hope these reasons, did make you consider Verbier as your next winter-sport holiday destination. If you have any questions, do not hesitate to ask them in the comments below!