Switzerland has the reputation of being one of the most expensive countries in Europe, maybe in the whole world. Swiss largest city Zurich is even more expensive than overall Switzerland. In this blog, we will answer the question: "Is Zurich as expensive as people say?"
This beautiful city is on the top of many travellers' bucket lists. Many people avoid Switzerland for its expensive prices, we think you can definitely visit Switzerland on a budget.
As Switzerland is one of the most expensive countries to travel to, you won't be surprised that Zurich, the largest city in Switzerland, is one of the most expensive cities to visit. Zurich is a picturesque city, full of history, near a beautiful lake, with great shopping opportunities and outstanding cuisine.
Indeed, Zurich can be challenging for tourists travelling on a lower budget. This being said, let's find out why Zurich is so expensive.
Reasons why Zurich is expensive
Law of supply and demand
The law of supply and demand is very well noticeable while analysing Switzerland. Wages are relatively high thanks to key industries of Switzerland in general like finance, pharmaceuticals, chemicals, insurance and luxury goods.
So if people are spending more to produce and if they agree to pay more, it is in fact a circle. Hiring somebody for a company is fairly expensive, which means prices of products rise to cover production costs. This is exactly what you notice while travelling through Switzerland or visiting the city of Zurich.
Difference between living in or visiting Zurich
This is the point where it gets interesting. Everything is in fact relative. Buying power of Swiss locals is high, this is because Swiss locals get a significantly higher income than surrounding countries like Germany or Austria. In this way, locals are better off in Switzerland than in cheaper countries and are able to pay these higher prices for products.
The price for things like vegetables or fruit is considerably higher than in most countries. That difference in price will go to shop owners, farmers, etc. If you have been in Switzerland you may be surprised by the large share of the population having iPhones, expensive watches, expensive bags, and so on.
You can view this problem of expensive prices from another perspective as well. The "extra" that you pay on your purchases help a more equalitarian society and decreases having to pay the same amount of money on social taxes, and security and so on. Most of the population are better off and therefore you see Switzerland as a safe, definitely clean country. With a very low unemployment rate of around 4 per cent.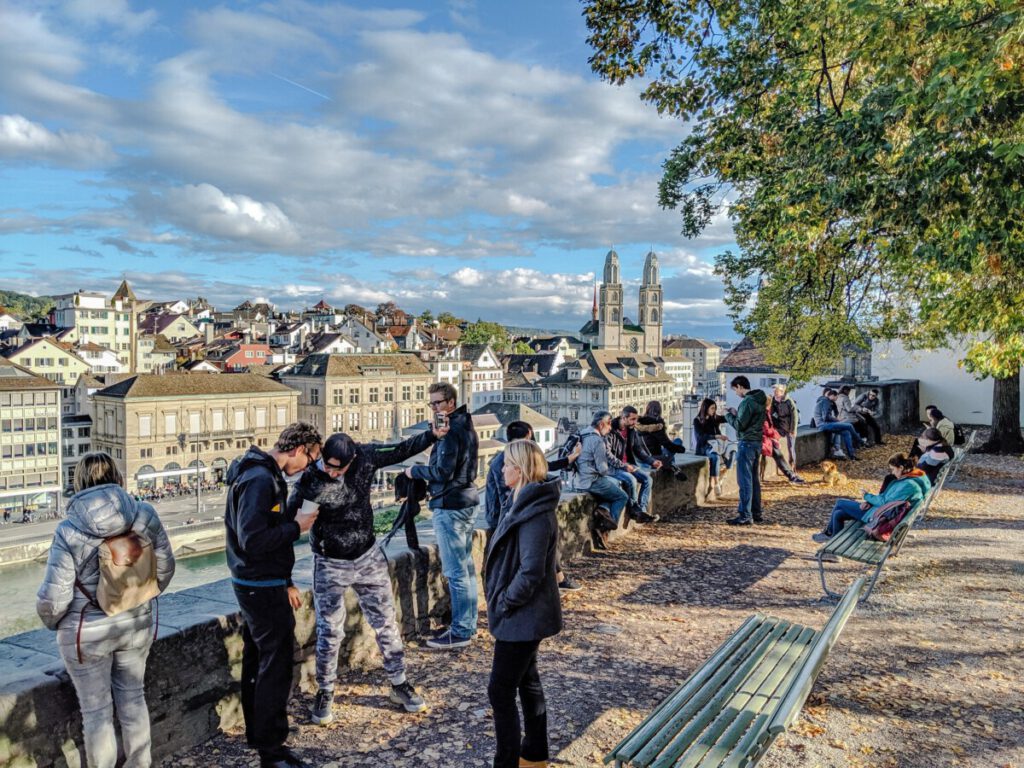 Transportation in Zurich
If you arrive at Zurich airport, the cheapest and fastest way to get to Zurich is to take a train. The train fare from the airport to Zurich is around CHF 6.80. But if you prefer to take a taxi, you shouldn't be surprised to pay something between CHF 50 and CHF 70 for the ride. In most taxis, you will pay a basic fare of CHF 6 and then CHF 3.80 per kilometre. So maybe consider taking the train:)
Zurich is a very well walkable city and as long as you stay in the town centre, you don't need to use public transport or take a taxi. We most of the time just easily walk to the main attractions. But if you plan to go further, the ZVV (Swiss public transport) is a great option. Switzerland is known for its excellent and efficient railway network. The ticket prices begin at CHF 2.25 and go up depending on the number of zones you want to travel to. Check out the official website of ZVV for up-to-date information, and to book your tickets.
Food and beverages
Both food and drinks are expensive in Zurich. Proper restaurants to dine in are fairly expensively priced. On the other hand, Switzerland is known for the great quality you get for the money you spend.
On average, a Swiss fondue costs around CHF 30-40 per person. Although this is quite expensive, we highly recommend trying this delicious swiss famous food. It's so delicious!
You might expect that fast food restaurants like Mc Donald are cheap like in any other country. In Switzerland, even Mcdonald's is more expensive compared to surrounding countries.
Beverages including water are more expensive in Zurich too, in bars and restaurants. Before ordering water in a restaurant, check the prices. Unlike in most countries ordering water is not free in all restaurants in Switzerland. Especially if you're exploring Switzerland, consider buying water in the supermarkets, this is way cheaper than ordering 12 CHF water in a restaurant.
Also if you have the opportunity, you can cook by yourself. The vegetables and meat in Switzerland are of great quality. This can save you lots of money. Also, it can be so nice to dine together with your friends at your apartment.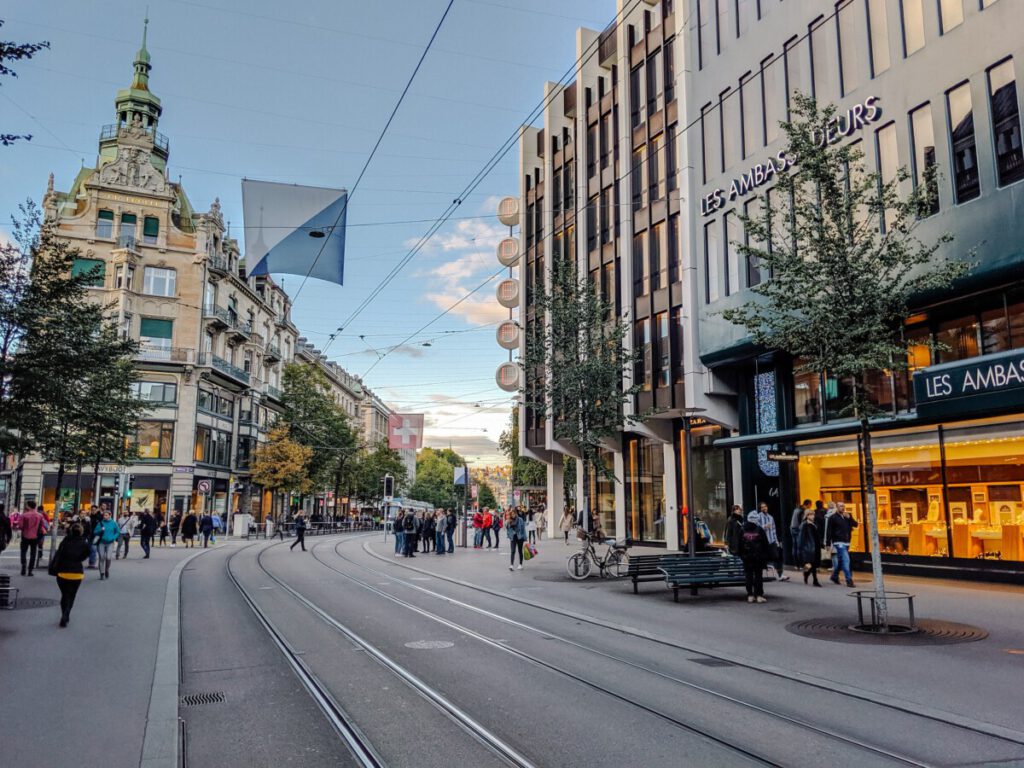 Conclusion
Is Zurich worth the extra money you need to spend? The short answer is yes. There are so many fun and interesting things to do in Zurich. It is an expensive city, but the quality you receive is excellent on average.
Yes, Zurich and Switzerland in general are expensive. But we think this shouldn't be something to stop you from visiting Switzerland. The beautiful landscape, historic cities and vivid culture are worth more than the additional money you need to spend. We hope this blog gave you a better view of the question if Zurich is as expensive as people say. If you have any questions left, feel free to leave a comment below.