Planning your trip to Switzerland is really important, first of all choosing a destination, and after that, before leaving home it's time to pack your bags! In this blog, we will inform you about what to wear when visiting Switzerland during the autumn season.
/Every product is independently selected by our editors. Things you buy through our links may earn us a commission\
The autumn season in Switzerland is beautiful, summer is over and the leaves are changing colour again. This makes the landscape magical. Enjoy a walk through the forest or a hike on a mountain. The views are beautifully full of vivid colours.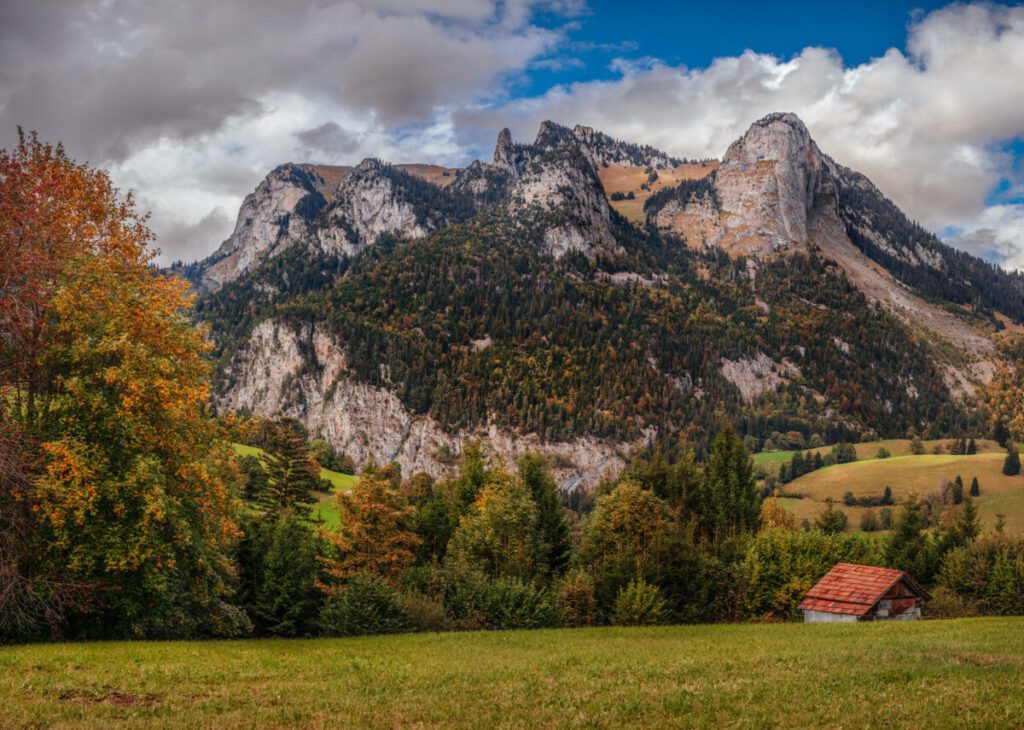 Besides the beautiful changing nature, the weather does change as well. There will be more rain, the temperatures will slowly drop, and it even gets chilly on some days. To dress properly for the autumn season, the key is to use layers, easy to peel off and maybe put on again when it gets colder in the evenings. Because this may sound tricky, we made a guide to help you pack your bags for a visit to Switzerland during the autumn season.
To create a nice overview, we will discuss several options, by options we mean, some people visit Switzerland with the purpose to hike, others will explore the beautiful towns and cities. The purpose of your visit already determines how to pack your bags. Let's start!
Unpredictable weather
The weather during the autumn season can be really unpredictable, some days it is nice and sunny outside, some days are darker, and come with lots of rain, maybe even some snow. This means you need to adjust to the weather conditions. This means good preparation is key to a visit without stress. We recommend checking the weather app regularly to get to know up-to-date information about the coming weather.
A good way to dress during autumn as we mentioned above, is using layers. The days are shorter during autumn, and the temperatures drop, so you need to be ready for the cooler weather. The average temperatures range between 8 and 16 degrees Celsius, but be aware these temperatures are dependent on the altitude you are at and whether it is rainy or sunny.
All-day clothing – Exploring cities
When visiting Switzerland, with the purpose to explore cities, and making shorter walks, you won't need to bring extra raincoats, water-resistant shoes and so on. If you are for example going to visit Zurich, a good pair of jeans, with a hoodie, dresses combined with leggings, and a pair of shoes is perfect. One accessory which is often forgotten, take an umbrella with you, maybe a small one, which is easy to carry in your bag. This will keep you dry, as the weather can change rapidly.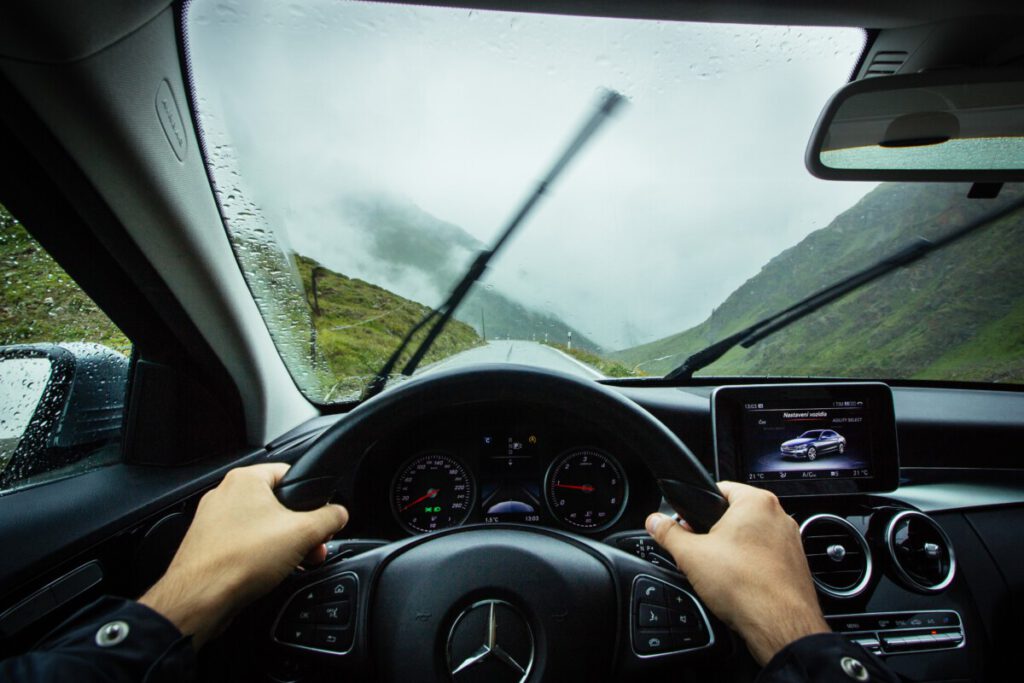 Time of the year for hoodies
Autumn season, is the season when hoodies are your best friend. Hoodies are great to wear when it's getting a little colder, and take them off when the sun appears. A zip hoodie for your kids is great too. We love to wear hoodies during colder evenings, they are so comfortable.
Rain clothing
Autumn means more rainy days, so you need to prepare for some rain. Most of the time it rains for a short time, not the full day. So it is smart to bring a rain jacket and rain trousers in your bag when you are going for a hike. We personally love rain jackets which can easily be taken with you in a little bag, check out our favourite raincoat here. This will keep you warm and dry. This is especially recommended when you are going for a walk or hike in the forests or the mountains as in the city you can seek shelter, but in the forest or in the mountains, this is not as easy.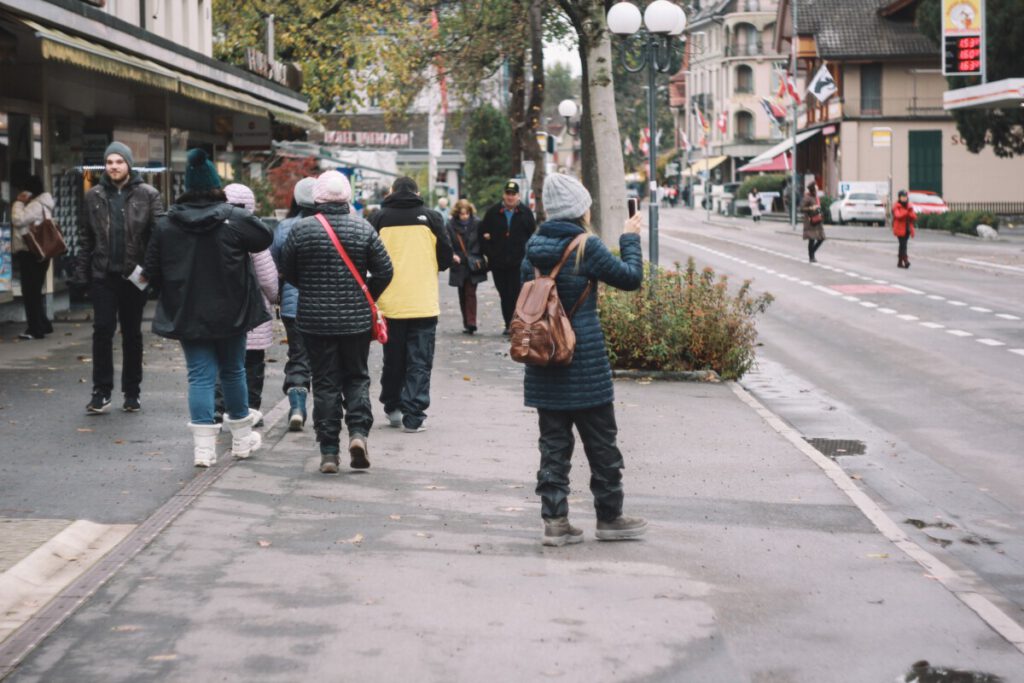 Jackets
Most of the time, you won't need a super warm ski/winter jacket a light jacket does the job too, most of the time these are windproof and waterproof which is highly recommended. We love this lightweight puffer jacket, which is waterproof. This is the perfect type of jacket if the temperature does not drop under 10 degrees Celsius.
Thermal clothing
The autumn and winter season are perfect for thermal clothing, especially for your kids, they will give you an additional layer of warmth. We do have to say, you will probably only need thermal clothing when you travel at the end of the autumn season when the winter season almost starts the temperatures are considerably lower than in October for example.
Hiking shoes
When going for a hike during the autumn season, we highly recommend considering investing in a good pair of hiking shoes, which are waterproof and solid. This will give you so much more comfortable and maybe even more important dry feet during your hike. There will be some more mud on the paths, and rain, that's why waterproof shoes with good grip are important. One tip: please wear your new shoes at home a few times, this will prevent blisters during your first hike. Maybe pack some blister plasters, they are great!
These two hiking shoes are our favourite, they are waterproof and have the proper grip to prevent you from slipping on muddy hiking paths.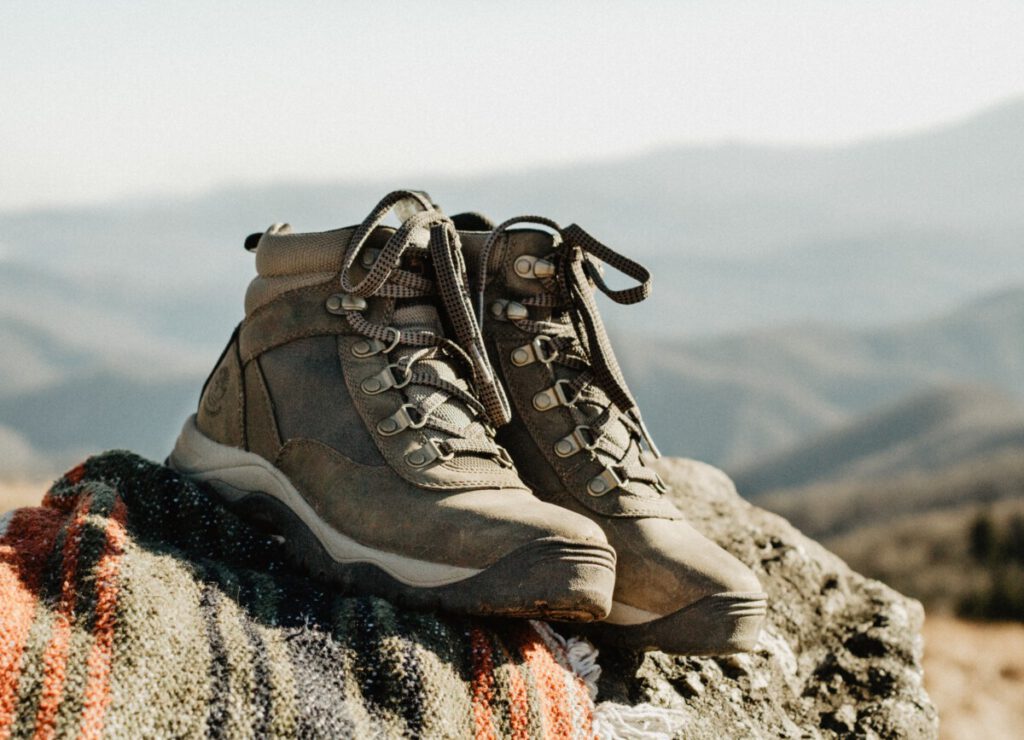 Shoes for exploring cities
If you won't be hiking in the mountains, we think buying hiking shoes is not necessary, a good pair of boots or trainers are perfect too. We recommend taking some shoes with you, which are feeling comfortable for long walking distances and for the uneven cobblestones, which you will find in the older towns.
Gloves and hats
Although autumn isn't wintering yet, the temperatures do drop significantly. We always take a hat and gloves with us, especially for kids, when going up in the mountains, the temperature gets chilly. During the months of September and October, a scarf is great too, to keep your neck warm. Besides the gloves and hats, do not forget your sunglasses, this is often overlooked. There are sunny days during the autumn season, you will be happy that you've taken your sunglasses with you!
We already talked quite a lot about different clothing items for the autumn season. But now we will give a short overview of the three different months during the autumn season. So what to wear during September, October and November?
What to wear during autumn in Switzerland in September?
September is the first month of the Autumn season. As summer is just over the temperatures are still comfortable and warm, especially during the first half of the month of September. We would bring a mix of summer clothing and autumn clothing, so dresses, denim jackets, sweaters/turtlenecks, hoodies or blouses. No short trousers anymore but jeans are great. During the second half of the month of September, the temperatures do drop. That's why it is important to take some warmer clothes with you. Then you are happy with autumn clothes. So for example light knits or flannels, light sweaters are great. Maybe consider wearing dresses combined with leggings.
What to wear during autumn in Switzerland in October?
During the month of October, the second month of the autumn season, you will experience lower temperatures. This is the month when summer clothes aren't a really good option anymore. This is the moment when you will need to take some light knits and medium-weight jackets with you, preferably windproof/waterproof. Although the temperatures do start to drop a little, thinner knits are great too, maybe combined with a light scarf.
What to wear during autumn in Switzerland in November?
The last month of the autumn season. During November, temperatures drop, this is the time to bring your comfortable winter jacket and some chunkier knits. It definitely is not that cold yet, so not freezing but to feel comfortable, you will need to dress warmly. So take some extra layers with you, this will ensure you feel warm and comfortable.
Conclusion
The autumn season is divided into three months: September, October and November. The temperatures do drop when you get closer to the last month, November. The autumn season is the season of unpredictable weather, the weather changes rapidly, from sunny days to darker rainy days. This means, you will need to adjust to the weather conditions, so you will need to take summer clothes/light autumn clothing and the more light winter clothing with you.
We also recommend taking some rain clothing with you and an umbrella to keep yourself warm, dry and comfortable. We hope this guide helped you pack for a visit to Switzerland during the autumn season. If you have any questions, leave a comment below!