Spending your holidays in December in Switzerland and enjoying Christmas and New Years' eve? Amazing idea! In this blog, we will inform you about the top places to spend your New Years' Eve in Switzerland!
If you are in Switzerland on the 31st of December, you can experience the festive mood, spectacular fireworks all over Switzerland and of course all the happy people partying, dancing and just enjoying the start of the new year! Let's start with the first destination to spend New Year's eve at.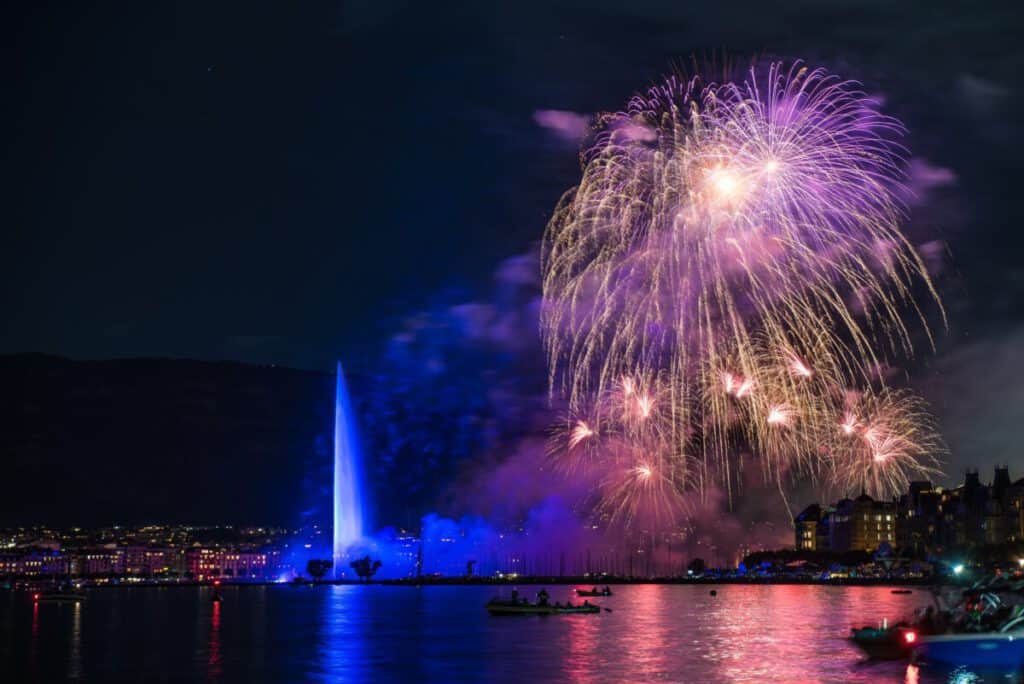 Geneva
As you see in the image above, Geneva has some impressive fireworks on New Year's Eve. The fireworks are sent in the sky near the famous fountain. Geneva is known for its variety of hotels, you can quite easily find a place to stay in Geneva, and enjoy New Year's Eve. A great spot to see the fireworks is Grand Hotel Kempinski, there is also nice live music in and around Geneva. In our other blog about the top 17 things to do in Geneva, you can read even more about this vivid city.
Interlaken
On the 31st of December Interlaken is filled with partying people. Music all around and let's not forget the beautiful fireworks. Many people we've spoken about Interlaken as the place to celebrate a new year, said this: Interlaken is a place which offers such a different type of New Years Celebration, in a positive way!
We recommend making a reservation for a restaurant in advance, as it can be quite crowded during the last days of December. Did you know most Swiss people do not celebrate New Year on the 31 of December but on the 1st of January? In Interlaken, there is a huge party in the centre of the city, concerts, music, delicious food and of course fireworks. People celebrate to the max, an amazing experience!
Zermatt
We already made quite some blogs about Zermatt, but yes this charming town can't be forgotten. Zermatt is a popular place to visit on New Year's eve. Something nice to keep in mind, which not many people know: most of the hotels offer a special gala dinner, for New Year's Eve, enjoy a fantastic special gala dinner with your best friends, family, such a delightful experience.
Where to go on New Year's Eve? The centre of Zermatt, so the church centre is the place to be, here is the music, fireworks, and of course the people. PS: if you do not want to be sprayed with champagne, take a step back and watch slightly further afield:)
Lucerne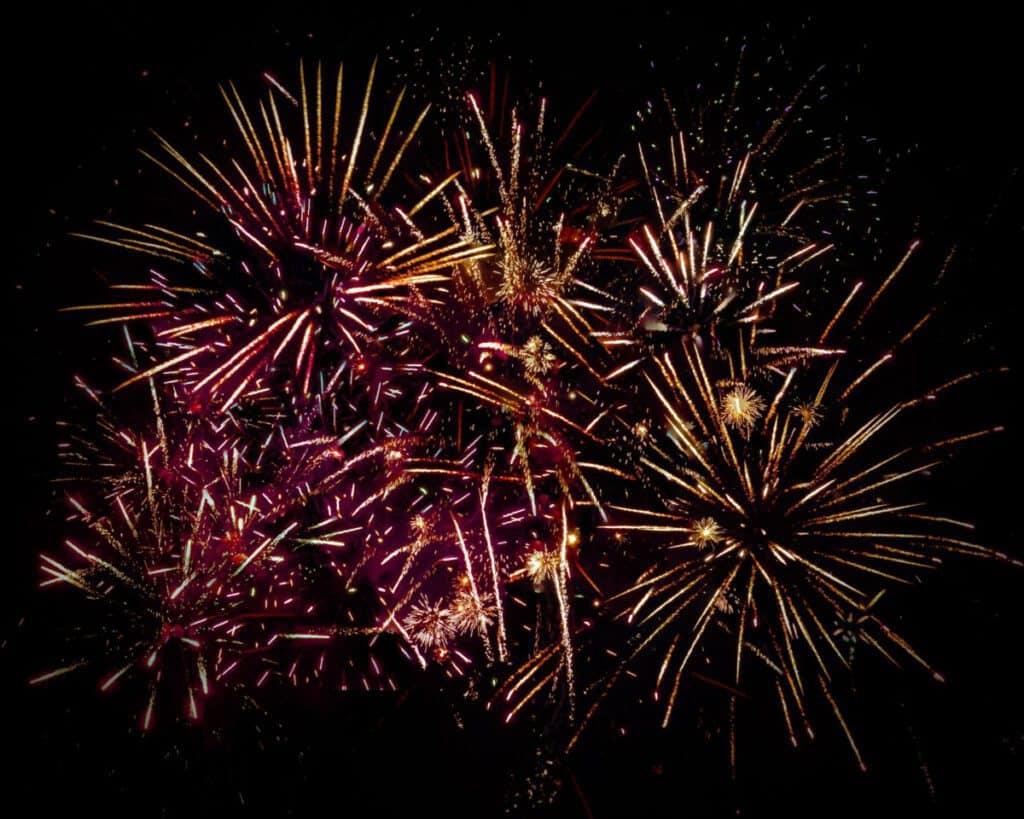 Many people probably already heard of the spectacular fireworks of Lucerne during New Year's Eve. Since 2008 Lucerne shows magical impressive fireworks at the end of the year. Compared to Zermatt, Lucerne probably will offer you more possibilities, with more activities on New Year's Eve. Lucerne will offer you an unforgettable New Years Eve. Read more about Lucerne in our other blog post here.
Basel
You may not expect Basel in this list, but for a reason, we did add Basel to this list. Basel offers some big new year parties! For example at the Munster with some breathtaking fireworks. Or enjoy your New Years eve at the Basler theatre. Bars and restaurants of course have their parties as well, lots of things going on in Basel during New Year's Eve. Please check in advance, so a few weeks, if the restaurants are open, not all will be open during New Year's Eve. Basel is situated at the Rhine, on the river, there are New Year's Eve amazing firework displays.
Good to know, not all people prefer parties and so on. Basel also offers a more easy and relaxing way of celebrating New Year's Eve. But in what way? So there are celebrations held at the Munsterplatz. In the Cathedral(Munster) is the annual concert by the cities wind instrument group, a lovely experience.
There are also many stands along the banks of the Rhine, all visitors can enjoy free mulled wine, between 11 pm till 1 am. Such a nice way to enjoy the charming and magical atmosphere at the Rhine, perhaps you will meet lovely people as well – an important note: the fireworks are cancelled this year(2021) due to the coronavirus.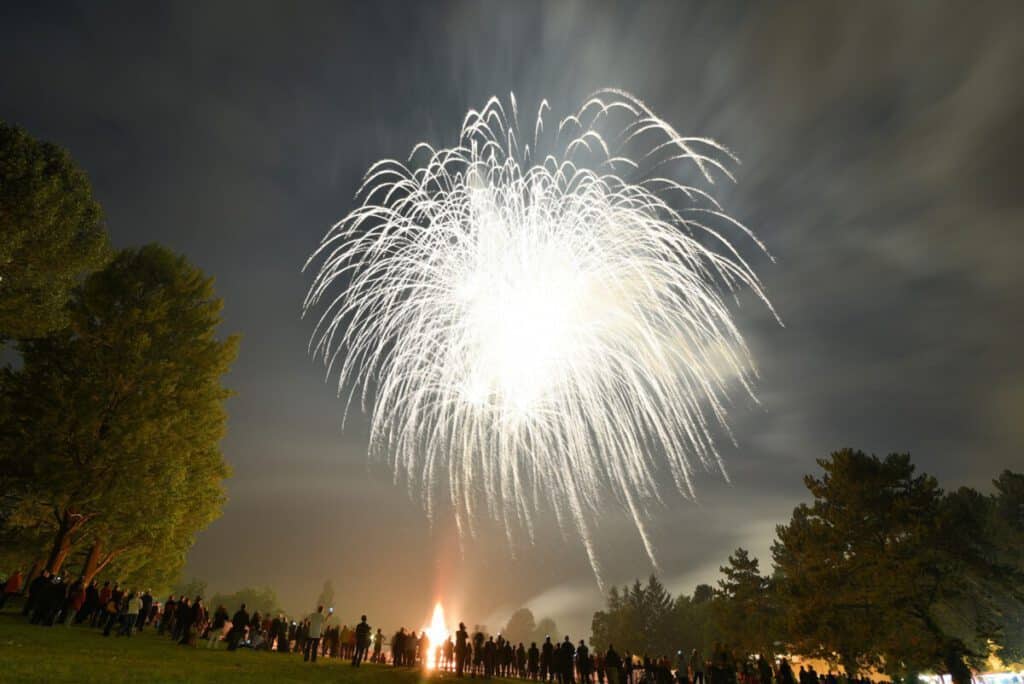 St Moritz
A popular ski resort, but not only a ski resort, during New Year's Eve this village offers amazing events. There are a lot of events up in the mountains as well.
There are some big fireworks in St Moritz on the 1st of January, at around 10 pm, so one good thing to notice is most other people would expect the fireworks at around 00:00 on 1st January. But no, Swiss people celebrate New Year's Eve at around 10 pm on the 1st of January. Something you will get used to:) One big advantage is that you can book some nice activities in the mountains and enjoy these activities to the max, and not miss any of the fireworks.
Wengen
This is such a nice place to go to celebrate New Year's Eve. At around 23:00 all people get out of their houses or tourists out of their hotels and together you can toast the New Year, such a charming character of this town. Did you know Wengen is car-free, so you will need to leave your car in Lauterbrunnen or Grindelwald.
Zurich
One of the best places to spend your New Year's Eve is the vivid city of Zurich, thousands of people meet each other and celebrate the New Year. In Zurich, you will find live music, vivid bars, parties and of course impressive firework displays. Many churches ring out their bells to welcome the new year.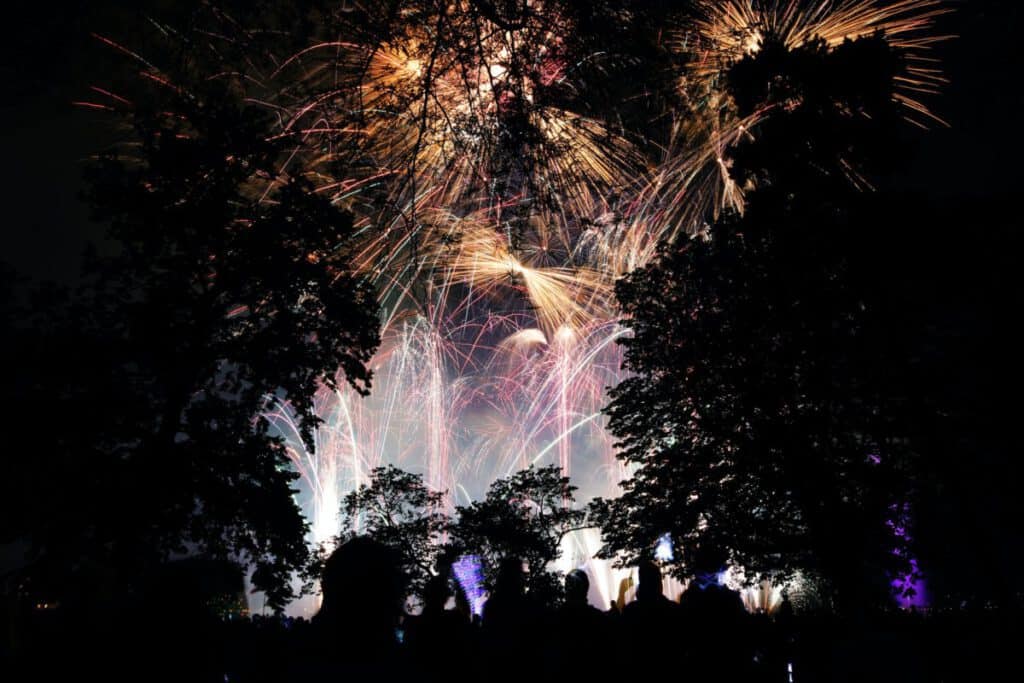 Davos
One of the highest towns in the Swiss Alps, definitely a place to consider spending your New Year's Eve. A beautiful resort in the alps. Perfect place to enjoy New Year's Eve with your best friends, or beloved family. One little disadvantage of Davos is the fact that most hotels do not prefer visitors to stay for a day or two, most hotels only prefer visitors to stay for a week or longer, take this into consideration, and check this in advance so that you are sure about a nice place to stay.
Conclusion
So in conclusion, we can conclude that Switzerland offers amazing places to spend your New Years' Eve. We recommend going to Zurich or Geneva if you want more crowded places, but if you like more snowy, charming villages to spend New Year's Eve we recommend, Wengen, Zermatt, St Moritz and so on.
All these places offer something special. We hope you can choose one of these places to go to. If you have any questions, just leave a comment below!