The fresh air and the breathtaking views can be found in the Swiss alps! Time to tell you 12 reasons why you should visit the Swiss Alps at least once in your life. The Swiss Alps attract many tourists every year, because of their outstanding beauty, and numerous ways to enjoy the Swiss alps by hiking, climbing and mountain biking.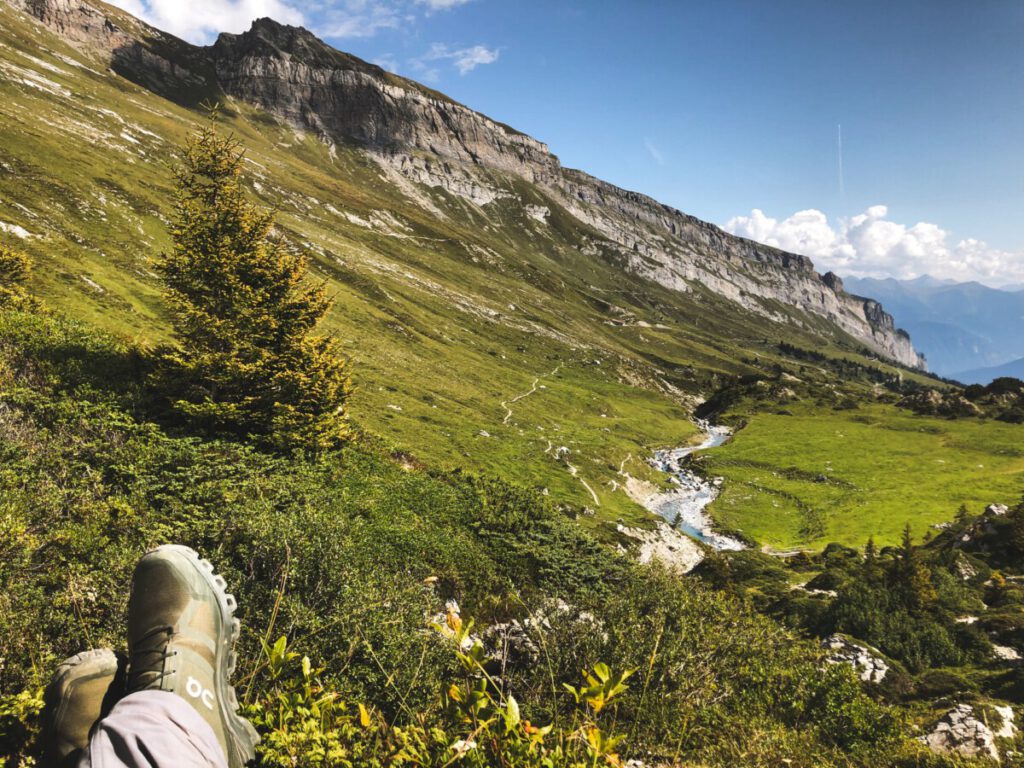 Besides the summer activities, many tourists come to Switzerland to enjoy their holiday time in the Swiss Alps, ski or perform other winter activities. In this post, we will tell you 12 reasons why you should consider visiting the Swiss Alps, let's start!
1. Wintersports
This first reason probably is one of the main reasons why so many people all over the world, visit Switzerland. This country is well-known for its outstanding ski facilities. Think of the beautiful famous ski resorts: Verbier, St Moritz and Zermatt. These three combined offer over 1000 kilometres of pistes. The pistes in Switzerland are known for, their great suitability for both beginners as well as more advanced skiers.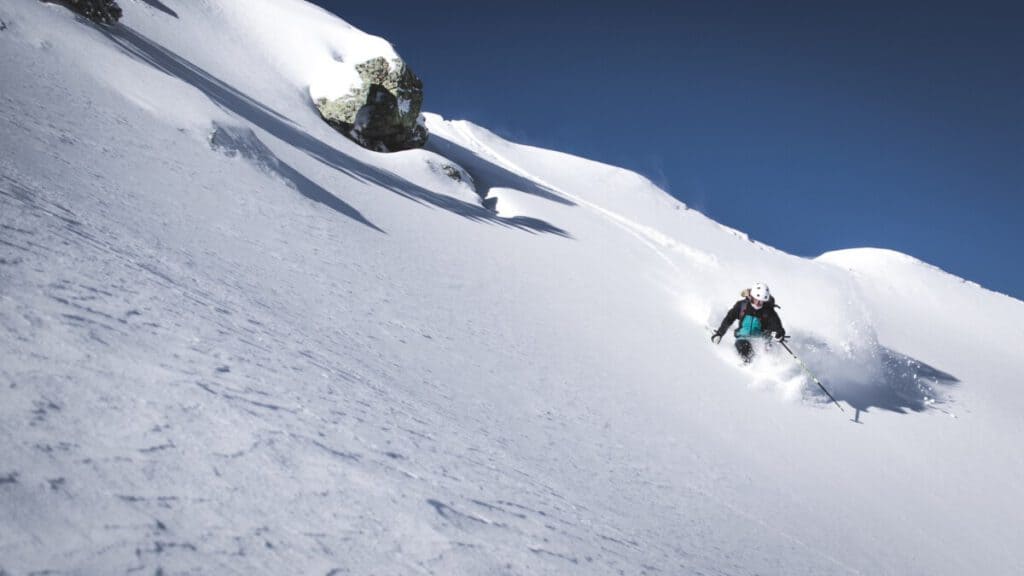 Without a doubt, Switzerland belongs among the top ski destinations in the whole world. Time to get your equipment together and book a trip to Switzerland. We have made a blog about Zermatt, Verbier and St Moritz as well, you can read them by clicking the blue links above. Everyone should once experience the magical winter of Switzerland.
2. Hiking possibilities
When winter is over, and spring starts many people visit the Swiss Alps to enjoy a hike. Switzerland offers impressive amounts of stunning hiking trails. No matter what season you want to visit Switzerland in, it always offers great hiking trails. The breathtaking views are unforgettable.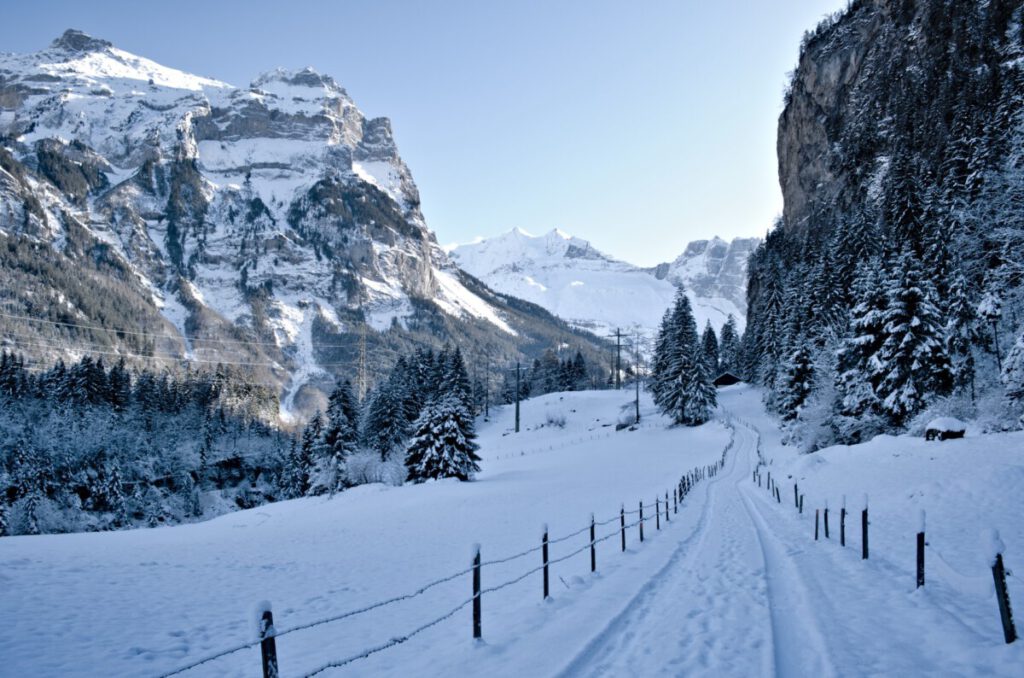 If you prefer not to hike on your own, there are many possibilities to book a hiking tour. A professional hiker will guide you through the swiss alps, will show you hidden gems and this is a perfectly safe way to hike in the Swiss Alps! There are hiking trails for beginners to the more advanced hikers, so there is something for literally everyone!
3. Food
Yes, we cannot skip this one. Switzerland is known for its great quality of food. When being in the Swiss alps during your vacation, we highly recommend trying some local food. Most restaurants in the Swiss Alps use fresh milk and meat from cows. Or enjoy a swiss fondue or raclette combined with a glass of fine Swiss wine. We are sure this combination of excellent food and magnificent views, will make your holidays in the Swiss Alps even better.
4. Visit canton Graubunden
As mentioned above, excellent famous ski resorts such as St Moritz are located in the canton of Graubunden. These holiday destinations are highly recommended, as these places offer fabulous ski facilities and wonderful hikes throughout the year! These ski resorts offer luxurious hotels as well, and did you know 1 out of 10 restaurants in St Moritz is a star restaurant? So if you really would love to savour a swiss dining evening, visit St Moritz.
5. Zermatt
Zermatt is a famous ski holiday resort, visited yearly by many tourists. The town lies at the famous Matterhorn. Zermatt is an excellent place to go if you love skiing or snowboarding. Because of its high amount of pistes, hundreds of kilometres in total. And of course, its snow reliability. This is a perfect destination to enjoy your holidays to the fullest.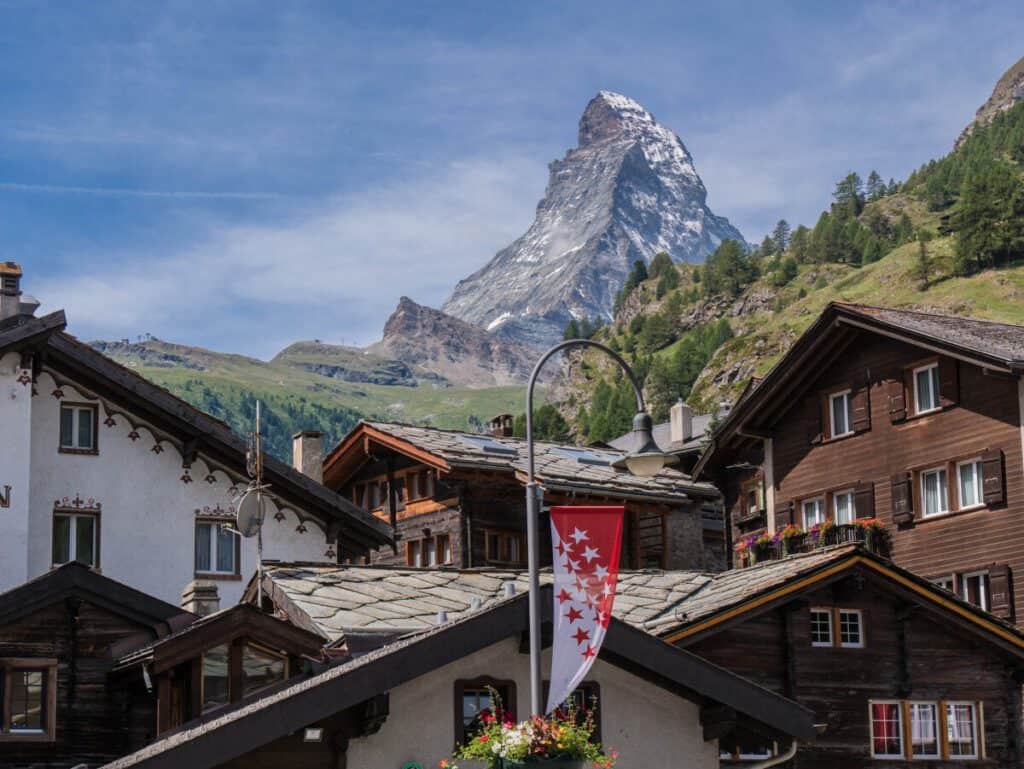 6. The Glacier Express
One of the most scenic and famous trains in the world is the Glacier Express. The train travels from Zermatt to St. Moritz and vice versa. Crossing 291 bridges and going through 91 tunnels, is an impressive experience. When sitting on the train you can view the breathtaking landscape from the panoramic windows. We made a blog post about everything you need to know about the Glacier express, what to expect, ticket prices, the route and more. Check out the post via this link!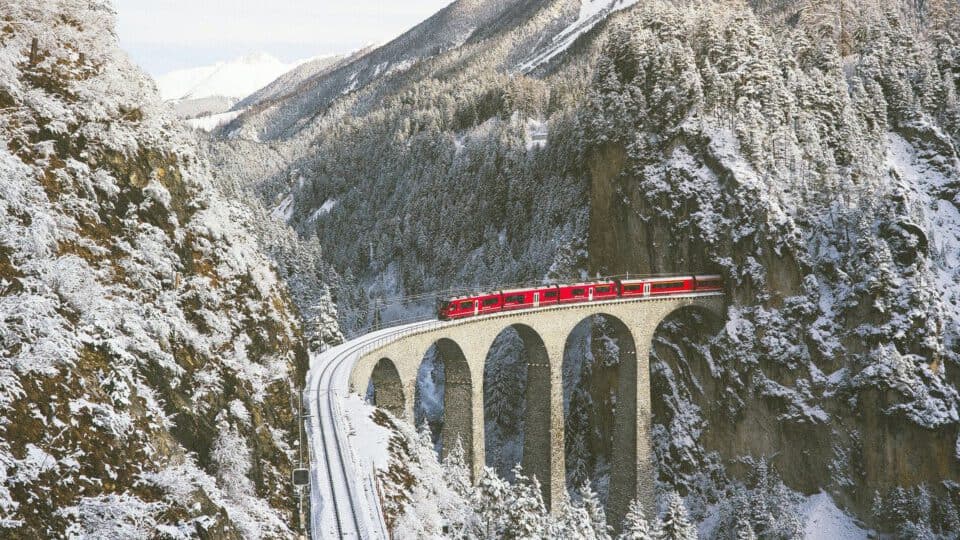 7. Mountain coverage
Could you imagine that over 70% of Switzerland is covered by the Swiss Alps? Switzerland is one of the most mountainous countries in Europe. The Swiss Alps are Switzerland's proud. Because of its ski facilities, hiking possibilities and more!
8. Hotels
Switzerland offers a wide range of hotels. Many hotels in the Swiss Alps are considered the best in Europe. Some examples are Grand Hotel Kronenhof Pontresina, Suvretta House in St Moritz and more. It is all well known, for its hospitality and outstanding quality. These places offer excellent services, in means of spa facilities, rooms, food and of course they offer magnificent views!
9. Fresh air
Fresh air? Yes, the Swiss Alps are considered a place with clean air. The clean air in Switzerland is one of the reasons so many people visit Switzerland. Did you know many people stay in the Swiss Alps because the fresh air and altitude have a positive effect on their asthma? Alpine air tends to ease symptoms of asthma.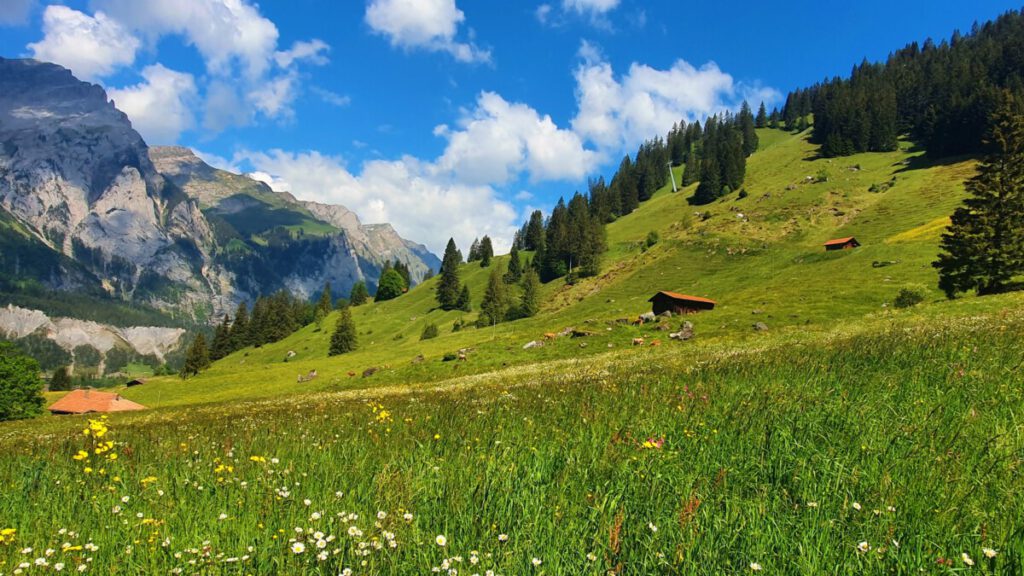 10. Improve your mental health
Mental health is getting more and more important these days, even younger people have to cope with mental health issues such as depression. Nature has a positive effect on mental health. Many studies have shown that being in nature can ease symptoms of mental health. The swiss alps can help you clear your mind, come to new perspectives and perhaps even feel way better after a week of holidays in Swiss Alps.
11. Body Health
Visiting the Swiss Alps gives you the opportunity to explore the hiking trails. There are so many hiking trails available in Switzerland. These activities will boost your endorphin levels, which will make you feel happier and less depressed. This is also considered good for mental health issues. Visiting the Swiss Alps will make you mentally and physically feel way better, so what stops you from booking your next holiday to the Swiss Alps?
12. It's nature
Of course, we can not forget to mention, the beautiful flourishing nature which Switzerland offers. You probably have seen the nature of Switzerland in images. We think you will be blown away by its beauty in real life. The green valleys, the mountains covered by a blanket of white snow. The animals, all in all, beautiful nature, which you should experience in real life, at least once in your life!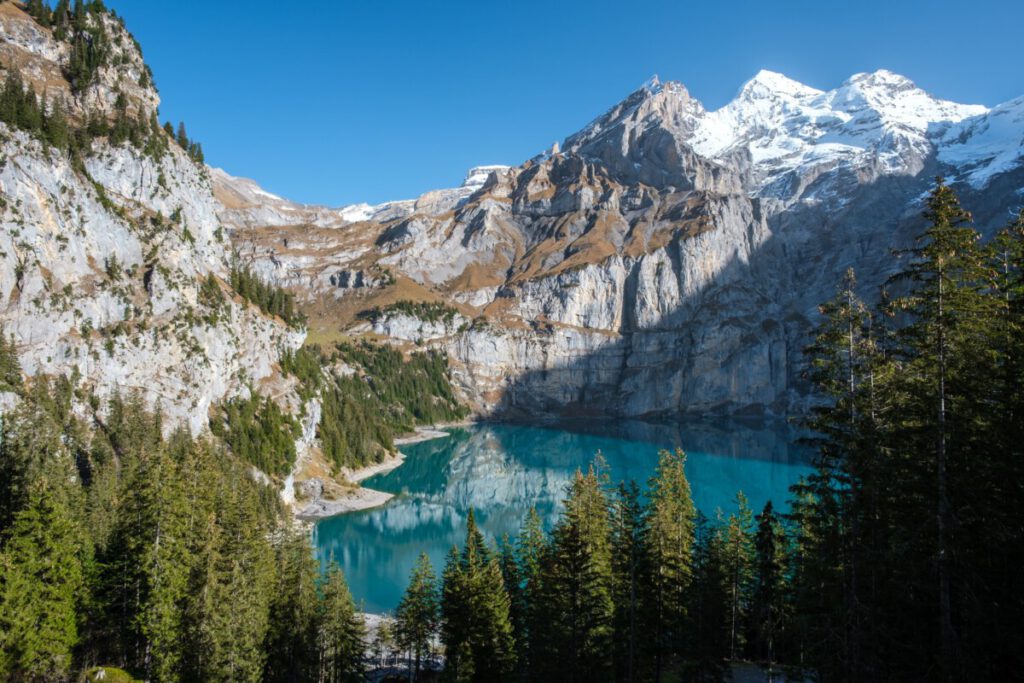 Conclusion
We are pretty sure, after reading these 12 reasons, you probably want to visit the Swiss Alps. Maybe because of its nature, maybe because of the fresh air. Perhaps you don't mentally feel well, the Swiss Alps provide quietness and peace. This combination will make you feel better. If you do have any questions, do not hesitate to ask a question in the comments below, we are here to help!